JD Tytler Learning Centre fosters integrated, inclusive development of special children, enabling them to overcome their individual deficits and build up on their strengths….
By abhigyan/Abhinav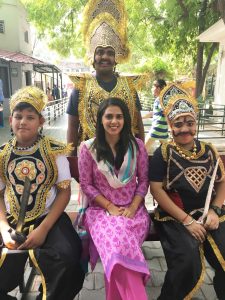 Rohtak Road, New Delhi houses JD Tytler Learning Centre – a school with a difference. What sets this institution apart is the unique, all-inclusive educational and vocational training that it provides for all-round development of more than 180 children on its rolls with various special needs.
Living up to Pandit Jawahar Lal Nehru's famous statement "The Children of Today will make the India of Tomorrow," the school's aim is to ensure holistic development (body, mind, and soul) of these special children with specifically tailored programmes.
"The dedicated team of academic teachers and special educators at the centre continuously refines their skills to help children get adequate confidence in themselves and prepare for CBSE curriculum concurrently. We, at the Learning Centre, strive to assist our children to achieve their full potential and live an independent happy life. We follow "Teach me the way I can learn" as the motto of our Learning Centre. Our aim is to enable each individual child to accomplish well to soar high and be an asset to the family, and the nation," shares dynamic young director of JD Tytler Learning Centre, Ms Mallika Tuli.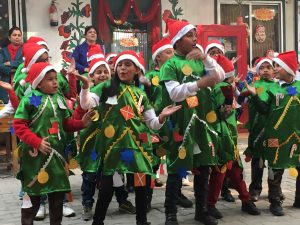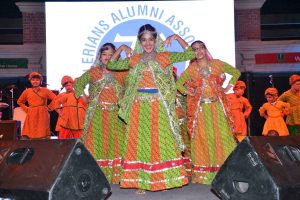 Philosophy behind the Learning Centre:
Children with varied childhood disorders can learn a great deal if they are imparted appropriate and structured programmes which focus on their individual deficits and build up on their strengths.
They have the right to aspire to the highest standards attainable and their achievements should be recognised and praised.
Children are confident to take responsibility for their own lives and live as independently as possible.
Children should be encouraged to make decisions and speak for themselves through all means of communication.
All children, irrespective of their disabilities, have the right to participate in the community in which they live. The opportunities to integrate in main school, societies and activities are of paramount importance.
School is the place where everyone is of equal worth and is valued, treated with respect and dignity.
Common Childhood Disorders:
1. Intellectual Disability
2. Global Developmental Delay
3. Autism
4. Attention Deficit Hyperactivity Disorder (ADHD)
5. Down's Syndrome
6. Learning Disability
7. Hearing Impairment
8. Speech Impairment
9. Seizure Disorder
10. Cerebral Palsy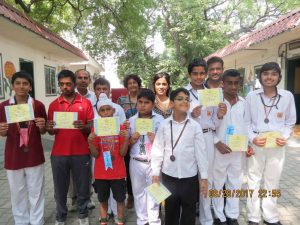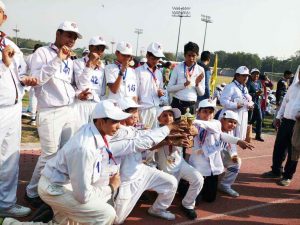 Accolades earned by the Learning Centre:
Year 2015 and 2016: The Best Institution for Special Education award by the YMCA Nizamuddin in the event "Ability Utsav". It is an event organized by them every year wherein many similar institutions participate for various cultural and athletic programmes.
2016: Bharat Special Olympics held an Athletic Meet wherein the school won the highest number of medals in different sport activities (50mtrs and 100mtrs race, shot put, softball throw, and skating).
2017: The school children won the top prizes for 1st, 2nd and 3rd positions at the National Zoological Park Art and Clay Competition.
2017: The children played Cricket for the first time and won the Champions Trophy along with bringing maximum number of gold, silver and bronze medals in other sports events at YMCA Nizamuddin Athletic/Sports Meet.
2018: The children stood 1st in the BOCCI game and won highest number of trophies and medals in other events too at the Adaptive Athletic Meet organized at Bharat Special Olympics along with Sanskriti School.